Webkinz Pretty Kitty
Mar 05
Posted by: admin in: New Webkinz, Where To Buy Webkinz
Webkinz Pretty Kitty is a new release Webkinz for April 2013. This Pretty Kitty is fluffy and white and has a multi-colored ribbon tail. Webkinz Pretty Kitty loves ballet and dancing and likes to wear a tutu. Pretty Kitty's special item is Ribbon Tutu Dress and its special food is Fishy Finger Cakes. This pet is so sweet and cute and purrfect for cat lovers. It makes a great addition to your collection.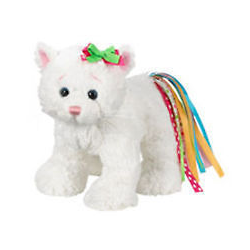 Webkinz Pretty Kitty 8.5″ Plush
Webkinz Pretty Kitty Special Item and Food

Webkinz Pretty Kitty Video
Pretty Webkinz Pets
Webkinz Kitty Cats
Webkinz Ribbon Yorkie
Webkinz Ribbon Yorkie would make a great companion for the Webkinz Pretty Kitty. This pink pup has long flowing ribbons and is just adorable. This pup loves to get attention and is very flamboyant. It's very pretty too and has a passion for beautiful things. It loves hanging out with friends and eating and napping.
Its special item is Fine Ribbon Bed and its special food is Yorkshire Fish and Chips.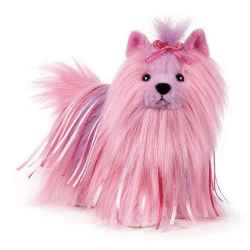 Webkinz Ribbon Yorkie
Webkinz Ribbon Yorkie Special Item and Food

Ribbon Webkinz