Webkinz Rainbow Pegasus
Mar 13
Posted by: admin in: New Webkinz
Webkinz Rainbow Pegasus is a Webkinz new release for March 2013. This purple plush pegasus has purple wings and red sparkle accents. It's blue mane and tail are fluffy and soft like a cloud. With its rainbow fringe neck it will be flying through the skies. Its special item is Floating Cloud Haven and its special food is Rainbow Marshmallow Kabobs. Be sure to get this perfect pet today.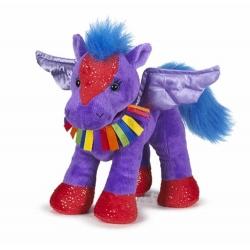 Webkinz Rainbow Pegasus 8.5″ Plush
Webkinz Rainbow Pegasus Special Item and Food

Rainbow Webkinz
Webkinz Rainbow Pegasus Adoption
Webkinz Golden Pegasus
Webkinz Golden Pegasus is a beautiful Webkinz. This mythical creature is white and gold with specked flecks. You can pretend your pet is flying through the air as the sun sparkles off its golden features. Its special item is Hidden Hot Spring and its special food is Golden Gyro.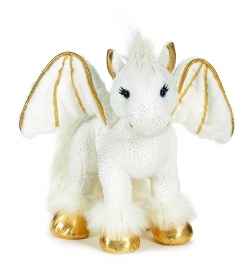 Webkinz Golden Pegasus
Golden Pegasus Special Item and Food

Webkinz Pegasus Pets
Webkinz on Pinterest