Webkinz February 2015 Pet of the Month is the Sassy Skunk
Jan 25
Posted by: admin in: Webkinz Pet of the Month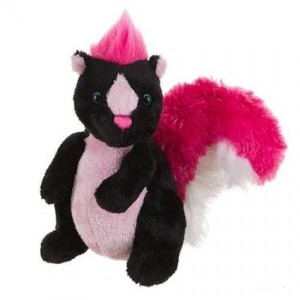 Webkinz Sassy Skunk Plush

The Sassy Skunk is the Webkinz Pet of the Month for February 2015.  This feisty pet loves to hang out with friends.  Ooh La La it's posh pink tail and hair are oh so chic.  Being sassy and swanky this pet like to takes a luxurious bath in its pet specific item the Scented Bubble Bath.  Dining is also a treat with it's pet specific food the Swanky Caesar Salad.

You'll love this stylish plush pet and when you adopt one you get to participate in all the February 2015 Pet of the Month activities on Webkinz World.