Webkinz Grey Langur is the January 2012 Webkinz Pet of the Month
Jan 02
Posted by: admin in: Webkinz Pet of the Month
Webkinz Grey Langur is the January 2012 Webkinz Pet of the Month.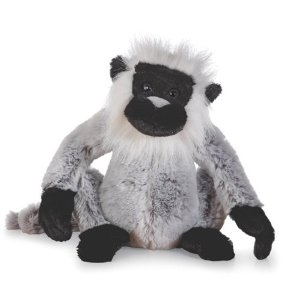 Webkinz Grey Langur
This pet loves to monkey around and explore. Grey Langurs are very curious and like to learn new things. Its special item is the Jungle Journey Balloon and its favorite food is Fried Fruited Fungi Fritters.
Be sure to start the year off right and get the Webkinz Pet of the Month for January so you can get all the Pet of the Month benefits on Webkinz.
Webkinz Grey Langur Special Item and Food

Webkinz Grey Langur Video
January 2012 Webkinz New Releases
What is a Grey Langur?
Grey Langurs are monkeys that live in South Asia. They have a black face and grey or sometimes yellowish fur. Langurs usually walk on all fours but they spend a lot of time in the trees too. They are mostly herbivores but sometimes eat insects, spider webs and larvae. They prefer tree leaves and shrubs, some grasses and herbs.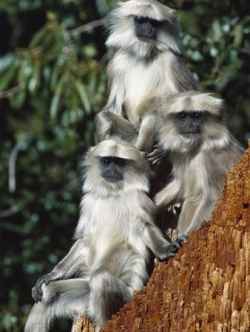 Grey or Common Langur (Semnopithecus Entellus) Trio in the Himalayan Mountains Photographic Poster Print by Cyril Ruoso, 24×32