Webkinz Walrus HM332 is the Webkinz Pet of the Month for November 2011
Oct 07
Posted by: admin in: Webkinz Pet of the Month, Where To Buy Webkinz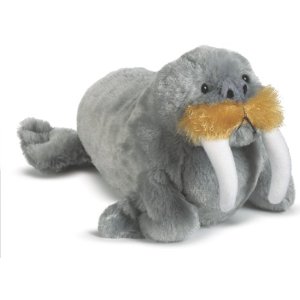 The Webkinz Walrus is the Webkinz Pet of the Month for November 2011. This chubby pet loves taking a bath and hanging out with friends. Its speciality item is the Northern Lights Lamp and it's favorite food is One Ton Won Tons.
Get this cute and cuddly plush toy and gain access to all the fun Pet of the Month special treats and activities for November 2011 on Webkinz World.
Check out the Webkinz Pet of the Month List for more 2011 Webkinz Pets of the Month.
[wordbay]webkinz walrus[/wordbay]