Webkinz Lucky Dino
Jan 10
Posted by: admin in: New Webkinz, seasonal webkinz, Where To Buy Webkinz
Webkinz Lucky Dino is a charming dinosaur plush pet. This pet is white with green shamrocks and has a green scaled back. If you own one you are lucky indeed.
This Lucky Dinosaur is the perfect gift for St. Patrick's day and is a new release for January 2013. The luck of the Irish makes this pet lots of fun. Its special item is Emerald Armchair and its special food is Shamrock Smoothie.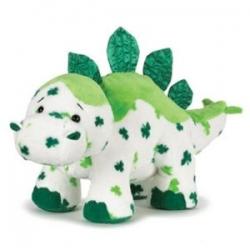 Webkinz Lucky Dino
This Irish themed dinosaur is great for your collection and it's so cute. You can pretend it's romping through the forest looking for leprechauns and maybe find a pot of gold. It will be a faithful friend that will bring you lots of luck.
Webkinz Lucky Dino Special Item and Food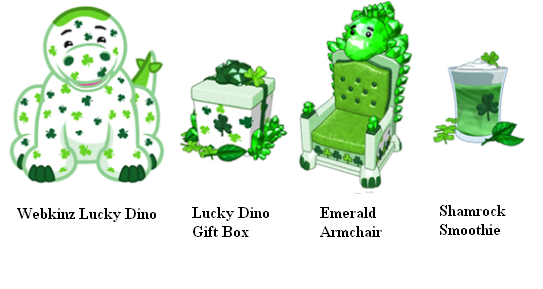 Lucky Dino Video
Webkinz Dinosaur Pets
Webkinz Clover Puppy
Clover Webkinz for Saint Patrick's Day make fun plush gifts and you get to play with them on Webkinz World too.
The Clover Puppy is adorable and with its shamrock design perfect for the Irish lover you know.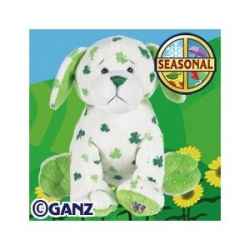 Webkinz Clover Puppy – St. Patrick's Day Seasonal Release
Webkinz Shamrock Dragon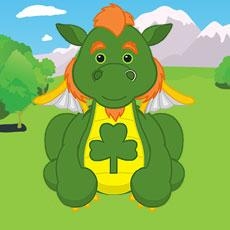 Webkinz Shamrock Dragon
The Shamrock Dragon is a special online holiday Webkinz. You can play with this Webkinz Dragon online. Its special item is the Gushing Green Geyser and its favorite food is Candy Clovers.
St. Patrick Webkinz