Webkinz Dachshund
Mar 12
Posted by: admin in: New Webkinz, Where To Buy Webkinz
Webkinz Dachshund is an excitable pet. This little black and brown dog is intelligent and loves to be with friends. Its special item is Dashin' Dachshund Treadmill and its special food is Teeny Roasted Weenies. This Webkinz weiner dog will make a nice addition to your Webkinz collection. There are other Webkinz Dachshunds like the Cinnamon Dachshund and the Dazzle Dachshund. For March 2013 there is a new release Signature Webkinz Miniature Dachshund that you may want to get too if you are a Dachshund lover.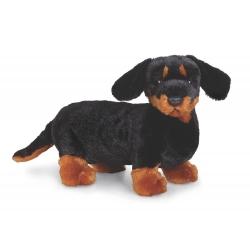 Webkinz Dachshund
Webkinz Dachshund Special Item and Food

Webkinz Dachshunds
Webkinz Dachshund Adoption
Webkinz Signature Miniature Dachshund
The Webkinz Signature Miniature Dachshund is a new release Webkinz for March 2013. This adorable brown weiner dog is a fun loving friend. Its special item is Hot Dog Shop and its special food is Tiny Hotdog Sliders. This plush pet would make a great gift for little hot dog lovers.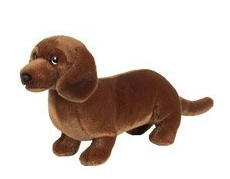 Webkinz Signature Miniature Dachshund 10.5″ Plush
Webkinz Signature Miniature Dachshund Special Item and Food