Webkinz Peace Puppy
Mar 06
Posted by: admin in: Rare Webkinz
Webkinz Peace Puppy is an extremely rare Webkinz. This adorable puppy has sky blue ears and peace signs all over its white coat. This peaceful pup is just precious and has deep peaceful eyes. Its special item is Plasma Peace Sign and its special food is Peaceful Pasta. If you are lucky and have a bit of cash to spend you can get this fabulous Webkinz.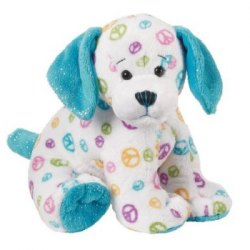 Webkinz Peace Puppy
Check out the other Peace Webkinz pets and friends you can collect too.
Webkinz Peace Puppy Special Item and Food

Webkinz Peace Puppy Adoption
Webkinz Peace 'n Love Puppy
Webkinz Peace 'n Love Puppy is a Webkinz new release for March 2013. This pup is chilling with its special item Chillaxin' Couch and chowing down its special food Organic Veggie Burger.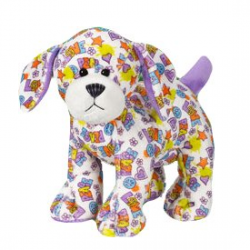 Webkinz Peace 'N Love Puppy 8.5″ Plush
Peace 'n Love Puppy Special Item and Food